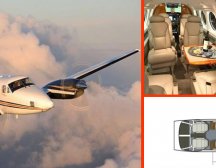 Posted on 3rd May 2017 by Charter A
Private plane charter from Biggin Hill.
London Biggin Hill airport is located 12 miles to the South East of the UKs capital city London. Biggin Hill airport is an ideal gateway to enter or leave the UK to destinations across the globe.
At Biggin Hill airport aside from the global aspect of our private jets we offer the convenience of plane charter in the form of turbo prop private planes and light jets that give fast and easy access to the rest of the UK and Europe. Trips such as these could be for a business meeting in Liverpool maybe. The benefit of flying is clear in the massive amount of time saved.
Flying on our private planes and light jets can even allow you to do multiple meetings around the UK and Europe some times within one day. See our private plane charter fleet available from Biggin Hill.

King Air 200 Private Plane
Passengers up to 8
226 knots
1500 mile range
Charter the Beech King Air 200 private plane. Suitable for up to 8 passengers with luggage this outstanding private plane does every thing a private jet does but at a lower cost. With bags of luggage space, lots of leg room and an enclosed toilet this pressurized jet turbine is a firm favorite with our charter customers.
Private flights to Cannes, Paris, Le Touquet, Manchester, Edinburgh, Glasgow, Newcastle, Berlin, Madrid, Cardiff, Liverpool, Dublin and many other destinations across Europe and the UK
Share This Post with your Friends: