Eurocopter EC120
Helicopter Charter
The EC120 will comfortably carry 4 passengers a. The EC120's sleek, modern styling and quiet operation make it an ideal choice for most helicopter tasks. In addition, it is an impressive and highly capable corporate aircraft. A cost-effective single-engine helicopter suitable for clients wishing to travel to sporting events, such as Ascot, Cheltenham and the Festival of Speed at Goodwood.
The H120/EC120
Helicopter
Are you in need of a reliable and efficient helicopter charter service? Look no further than the EUROCOPTER EC120. This versatile and high-performance helicopter is the perfect choice for all your charter needs.
With its spacious cabin. The EUROCOPTER EC120 can comfortably accommodate up to four passengers. Making it ideal for both business and leisure travel. Whether you need to fly to a remote location for a business meeting or want to enjoy a scenic tour of breathtaking landscapes. This helicopter will ensure a smooth and enjoyable journey.
Safety is our top priority, and the EUROCOPTER EC120 is equipped with state-of-the-art avionics and advanced safety systems. Our team of experienced pilots undergo rigorous training and adhere to the strictest safety protocols, guaranteeing you peace of mind throughout your flight.
Not only is the EUROCOPTER EC120 known for its safety and reliability, offering exceptional performance. Indeed, with its powerful engine and advanced rotor system, this helicopter can reach impressive speeds and cover long distances in no time.
At Charter-A Ltd, we pride ourselves on delivering exceptional service to our clients. Additionally, our dedicated team will work closely with you to understand your specific requirements and tailor a charter package that meets your needs. From airport transfers to aerial photography, our helicopter charter services are flexible.
Experience the ultimate in luxury, convenience, and efficiency with the EUROCOPTER EC120 helicopter charter. Contact us today to discuss your requirements and let us take care of all your travel needs.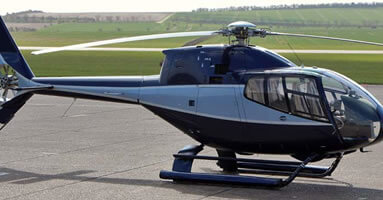 HELICOPTER HIRE EUROCOPTER EC120
1 to 4 Passengers
Leather Interior
Cost-Effective
VIP Single Engine Helicopter
Ideal for Short Hops
Great for Sightseeing Tours
Ideal for Filming
Ideal for Photography
All flights are regulated by the Civil Aviation Authority CAA (Civil Aviation Authority)