Private jet London to Ibiza.
The flight time from London to Ibiza by one of our Citation 2 private jets is shown below. Consider also the time saved not standing in line for at least 1 and a half hours for a commercial flight from London to Ibiza.
The Citation jet 2 Private jet for example has 8 passengers on board. The Citation Jet 2 is our most popular and cost efficient light business jet carrying up to 8 passengers.
From:    EGGW, Luton, London (luton), United Kingdom
To:          LEIB, Ibiza, Spain
Flt:          02:10
Flight times to and from Ibiza will vary based on the type of private jet or private aircraft that you choose to charter. The faster private jets on our fleet include the 14 seat Falcon 900 and the larger 9 seat citation Sovereign private jets. Our Turbine prop King Air 200 private planes or air taxis as they are called have the range to reach Ibiza and whilst there is a distinct cost saving the flight time is longer at around 3 hours .
Ibiza airport itself does operate on 24 hour basis but flying in and out by private jet does incur significant costs outside social hours.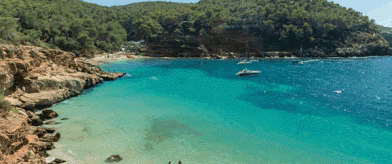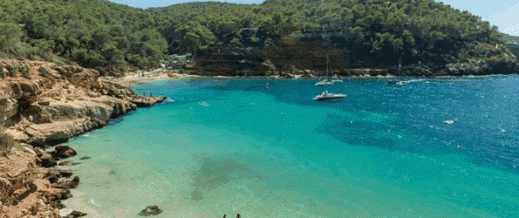 Private jet check in time for Ibiza.
When you fly by private jet to Ibiza you are not exposed to the same check in times as the bucket and spade crowd we pre clear you with border control so you just turn up and fly, in order that your luggage is loaded in good time for your take off slot we ask you to arrive at least 15 minutes prior for your flight.
Citation XLS +, Citation 2, Citation Mustang, Gulfstream G550, King Air 200 and Falcon 900EX. Please see our jet fleet Paris for more information. For private jet costs London to Ibiza or please contact us.
To charter one of private jets to or from Ibiza airport fill out our jet hire quote or telephone us 24 hours on +441737 823 733 .
Go Back