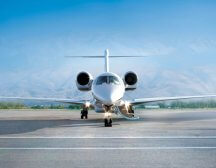 Posted on 5th February 2018 by Charter A
Find below private jets available to charter from London Biggin Hill, Farnborough and Luton airports. Daily availability of private jets changes from day to day. It is always best to discuss your requirements with one of our private flight advisers who will have up to the minute flight data on relevant private jets and able to assist you by providing you with the best possible private jet option for your require private jet trip. You can look at more of our private jets by visiting types.
Citation Mustang 4 seat Jet.
The citation Mustang is currently available from Biggin Hill, Luton and Farnborough without positioning. The is the most cost efficient private jet in the fleet

Learjet 45xr – 8 Passengers
The Lear Jet is available from London Biggin Hill airport of Farnborough and will carry up to 8 passengers on journeys that  a little longer.

Embraer 650 – 12 passengers
This is a heavy jet capable of trans Atlantic flights with up to 12 passengers available from Luton airport and Farnborough.

Share This Post with your Friends: