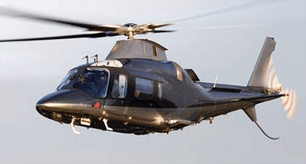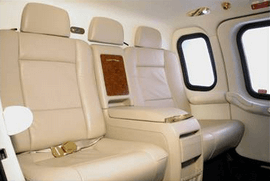 1 to 6 Passengers
Leather Interior
Luxury Cabin Compartment
VIP Twin Engine Helicopter
Business Helicopter
Flies in Variety of Conditions
Guiet Corporate Helicopter
Great Night Flying Aircraft
Agusta A109 Helicopter
All flights are regulated by the Civil Aviation Authority CAA
Civil Aviation Authority
The Agusta Al 09 is a sleek and quiet corporate helicopter designed primarily for executive transport and is the fastest executive helicopter in its class. The finesse of the lines and the streamlined frontal area conceal one of the most luxurious helicopter cabins available.
The Al 09 offers an ideal business environment for the transfer of passengers and is considered the ultimate in corporate and executive transport.
"Efficiency is Part of Our Uniform"